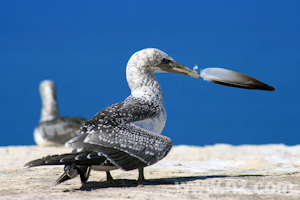 Cape Kidnappers
Cape Kidnappers marks the end of the Hawkes Bay at its southern-most point, 20km out of Napier. 100m tall jagged rock formations protrude from the ocean at the end of the 8km peninsula.
The peninsula's European history started when Captain Cook first sailed the area in 1769. Believing his Tahitian cabin boy to be a prisoner in need of rescue, local Maori kidnapped him from the explorer's ship, earning the cape its name.
Cape Kidnappers is most famous for the world's largest, most accessible Gannet colony. Tours run regularly to this plateau sanctuary and give you close-up views of these incredible birds nesting. The Plateau also showcases stunning panoramic views over the bay.
The coastline is formed by spectacular geological cliff formations, with rugged beaches below and a world famous golf course above. Take an enjoyable scenic walk or bike ride along the remote coastline while the distinct cliffs tower above you. The Black Reef gannet colony can also be viewed from the beach.
The Cape Kidnappers Golf Course, one of over 20 in the region, is rated in the top 50 golf courses in the world. The course is located on the Cape's northern cliff-edge, and looks out across the whole of Hawkes Bay, with stunning views over Napier to the mountain ranges beyond and across 80km of the Pacific Ocean towards the Mahia Peninsula.
And for those who are wondering about the cabin boy, when Captain Cook's crew opened fire at the Maori waka (canoes), he jumped overboard and swam back to his ship.
Featured Cape Kidnappers Tours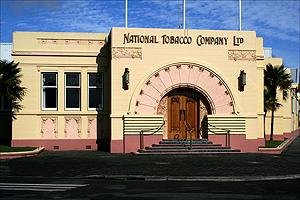 City Tour - Napier - Starting from NZ $55.00 per person

Fully guided scenic and Art Deco tours in and around Napier City and the greater Hawkes Bay. With beautiful public gardens, historic wineries and world class wine tastings, wonderful scenery and a the fabulous Art Deco central city and suburbs. We invite you to come and discover one of New Zealand's best kept secrets with us! More...
---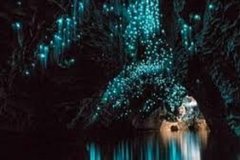 Private Tour - Waitomo - Starting from $470.00 per person

See the popular attraction of Waitomo Caves on this private day trip from Auckland. Whisk through the 'City of Sails' with a quick introduction by your personal guide, then travel by private vehicle to the caverns brightly lit with glowworms. A boat ride through the Glowworm Grotto is an unparalleled experience you won't soon forget. More...
---
| | |
| --- | --- |
| Tour Hawkes Bay | Tour Hawkes Bay Area |
Seaview - Napier Holiday Home
- Holiday Home.
Offering free WiFi and sea views, Seaview - Napier Holiday Home is an accommodation set in Napier, just 1.1 km from...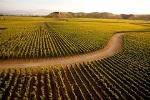 Napier City & Hawke's Bay Wine Country Tour - 5 Hour Private Tour
- Private Tour - Napier.
Starting from $750.00 per person
.
The "Napier City and Hawke's Bay Wine Country Tour" begins with a personal pick from your location. Drive along the...